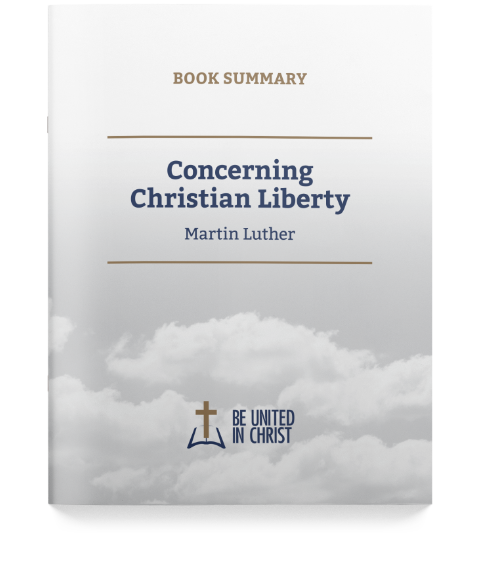 Concerning Christian Liberty
True Christians must only unite around the true gospel. Any unity that denies, ignores, or alters the gospel is not true unity because it is not truly Christian. Therefore, the starting point for Biblical unity is clearly understanding the Biblical gospel.
Martin Luther's Concerning Christian Liberty is a classic gospel presentation that is accepted by true believers of all denominations. The founding father of Protestantism demonstrates that the same gospel that offers free salvation in Christ also requires Christians to live and love like Christ. It is only by receiving and responding to the gospel that Christians can truly be united in Christ.