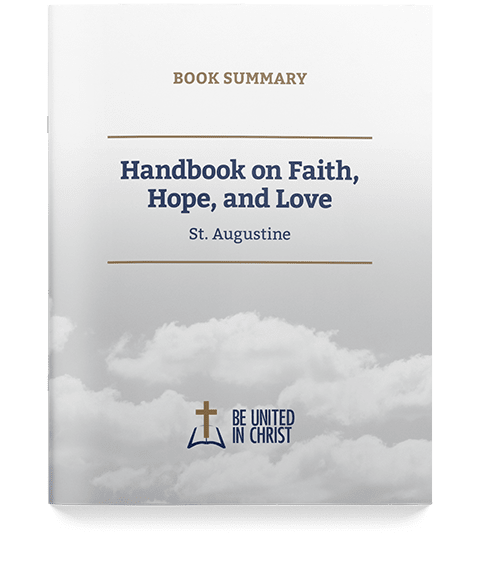 Handbook on Faith, Hope, and Love
Christians who want to base their lives on the Bible often need help understanding what the Bible actually says. They need a guide that summarizes what the Bible teaches and prioritizes. Saint Augustine's Handbook on Faith, Hope, and Love is the classic summary of the essential virtues of the Christian life.
Augustine, the most influential thinker in church history, explains that the Biblical Christian life is worshipping God in faith, hope, and love. As Christians believe the Apostles' Creed (faith), pray the Lord's Prayer (hope), and obey the Great Commandment (love), they will please God and be better able to be united in Christ.