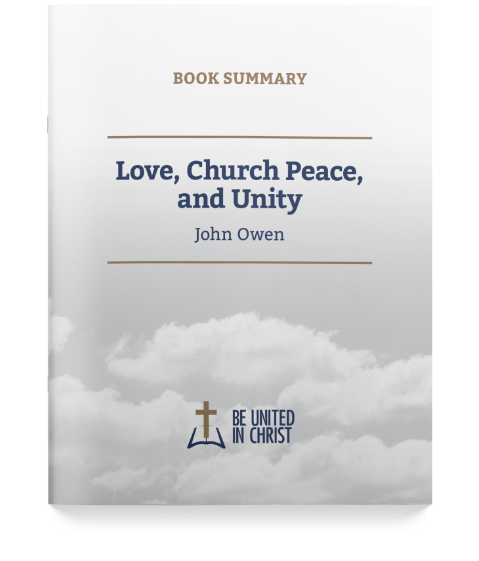 Love, Church Peace, and Unity
Unity is apparent when believers worship together, but can Christians be different without causing division? How can someone change churches without splitting the church? What does it mean for Christians to coexist in goodwill, harmony, and integrity across denominational lines?
These questions are addressed in John Owen's Love, Church Peace, and Unity. The "Prince of Puritans" explains the true nature of Christian love, fellowship, and harmony. He shows how Christians can remain one even when worshipping differently. This practical, Biblical book from one of the church's greatest theologians shows how believers can be distinct and yet still be united in Christ.