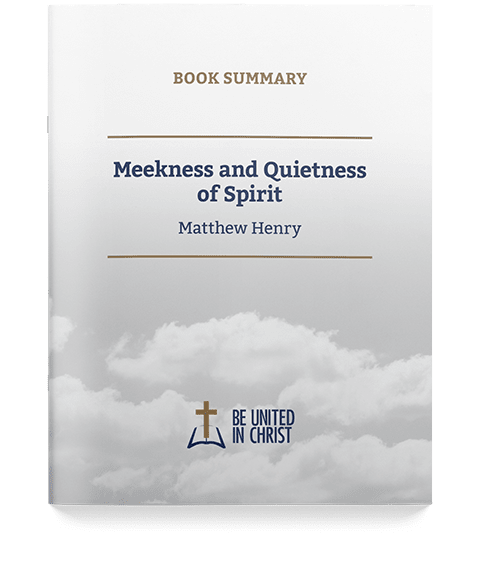 Meekness and Quietness of Spirit
Everyone wants to experience relational harmony, but there can be no external harmony without internal harmony. Pride and anger divide and disrupt relationships. Matthew Henry wrote Meekness and Quietness of Spirit to teach the people of God to settle their souls in Christ, leading to genuine meekness.
As believers develop the meekness of Christ, Christian communities will become more peaceful. Only then will believers experience what it means to be united in Christ.