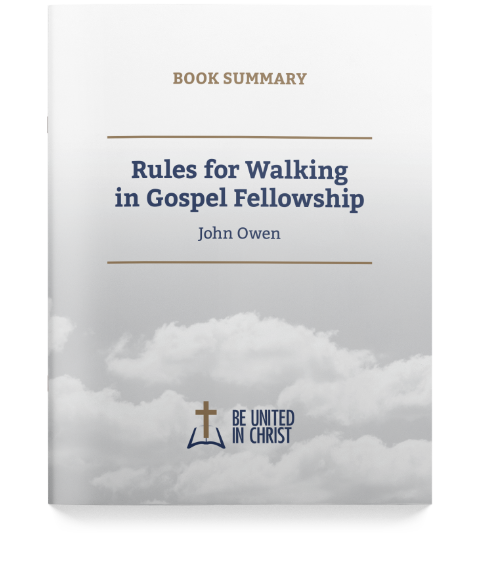 Rules for Walking in Gospel Fellowship
Healthy relationships come from following God's rules. This is true in marriage, in parenting, in the workplace, and in the church. Knowing and obeying God's requirements for Christian communities is the key to establishing and enjoying the loving, unified churches that every Christian desires.
John Owen clearly communicates God's instructions for Christian communities in his Rules for Walking in Gospel Fellowship. He indicates 7 ways Christians should respond to church leaders and 15 ways they should love one another. When believers base their fellowship on the Bible they enjoy a special blessing that God gives to those who are striving to be united in Christ.