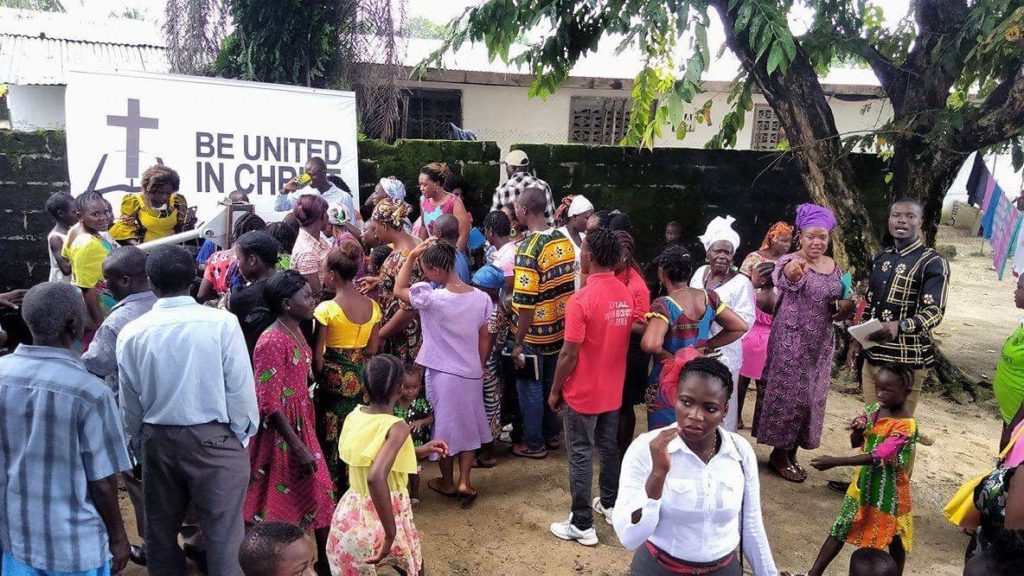 In the slums of Lagos, Nigeria, the Be United in Christ Outreach Ministry partnered with Abundant Ministries Fellowship by providing funding for the drilling of a water well and water treatment plant adjacent to church property.
In this photo, the community celebrates the dedication of the well and their now unlimited, free access to clean drinking water 24 hours a day.
Abundant Ministries Fellowship's mission is to help churches and ministers fulfill their dreams. They supported their mission here by helping them draw the community to their local church daily to fulfill an important physical need.