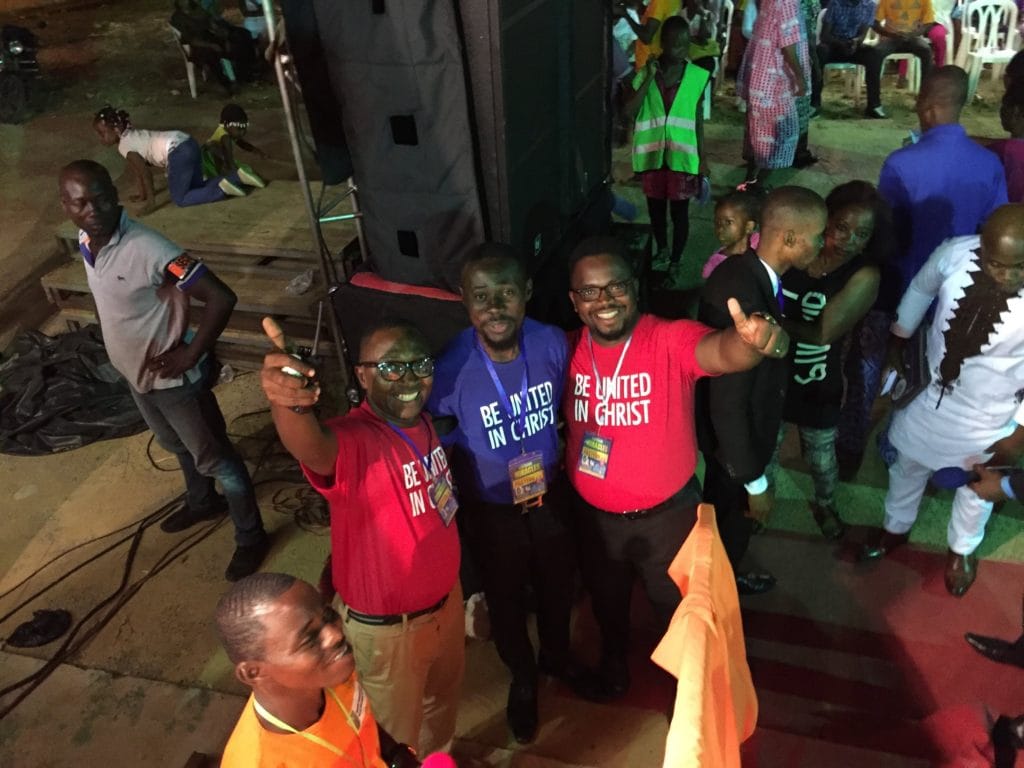 Workers at a Be United in Christ Outreach Ministry sponsored crusade in the Ivory Coast express their excitement about the night's service.
In 2011, the nation suffered a military coup, and many lives were lost. Despite government opposition and many challenges, Christian leaders are standing strong together, united in Christ.
We were honored to support the spreading of the gospel to this region of the world and believe that those who dedicated their lives to Jesus Christ will find the strength they need to persist in the faith through trying times.