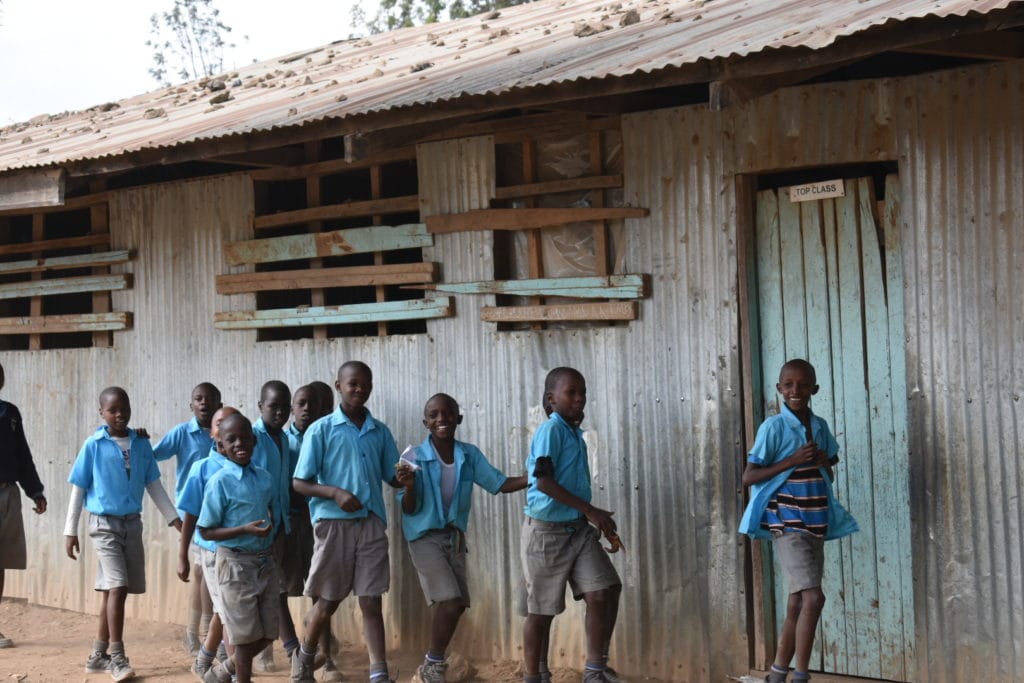 In Narok, Kenya, children under the age of 14 make up 51% of the total population. Families throughout this region are often large and struggle with poverty.
There is not enough money for them to send their children to local private schools, so elementary-aged students like the boys pictured here walk miles to attend a free school.
This group of students celebrated the arrival of an evangelistic team sponsored by the Be United in Christ Outreach Ministry. This is how Christians working together in unity impact the world!
The team shared the love of God and blessed the school with vital supplies to distribute to the children who could not afford them.