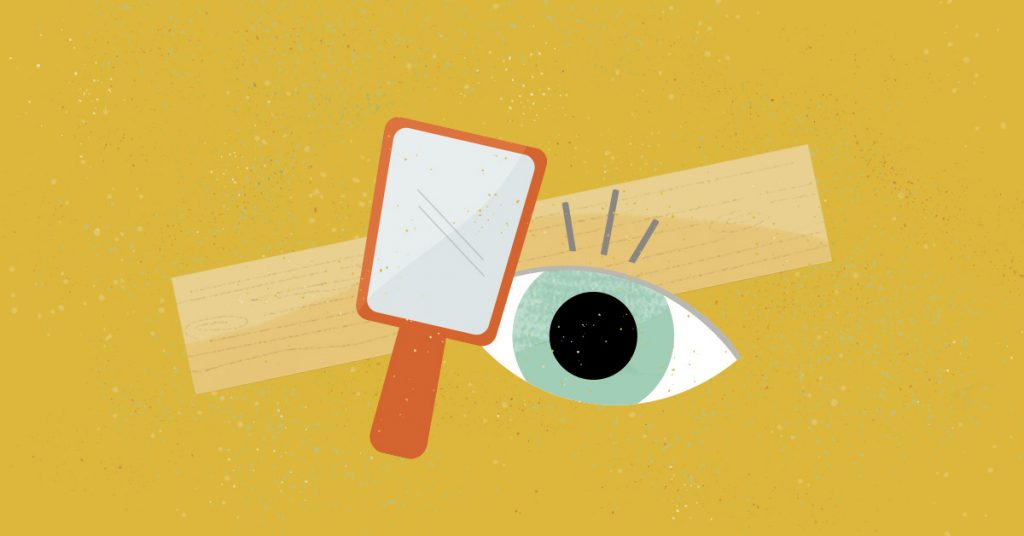 Why do you look at the speck in your brother's eye, but do not consider the plank in your own eye?
– Matthew 7:3 –
When conflict enters our relationships, we can be tempted to blame everyone and everything else. The sins of others seem perfectly clear to us—the tone of their voices, the errors in their logic, their selfishness and faulty memory—and their offenses stand out. With little effort we could give a detailed historical account of their transgressions. The specks in their eyes are obvious.
If we are asked how we contributed to the conflict, however, our minds go blank. Asked to give an accounting of our own sins, nothing comes to mind. Our tone of voice, our reasoning, our memory of the events, and every other aspect of our involvement seems flawless from our point of view. The logs in our own eyes escape us.
Jesus confronts our lack of self-awareness. He highlights our hypocrisy. He tells us to take responsibility for ourselves. We must take His words to heart. Before we notice other people's sins, we must notice our own. Before we grieve the offenses of others, we must grieve our own. Pray as David did: "Who can understand his errors? Cleanse me from secret faults" (Psalm 19:12). Only after seeing and confessing our own sin will we be ready to help others do the same thing. As our Lord concludes, "You hypocrite, first take the log out of your own eye, and then you will see clearly to take the speck out of your brother's eye" (Matthew 7:5).