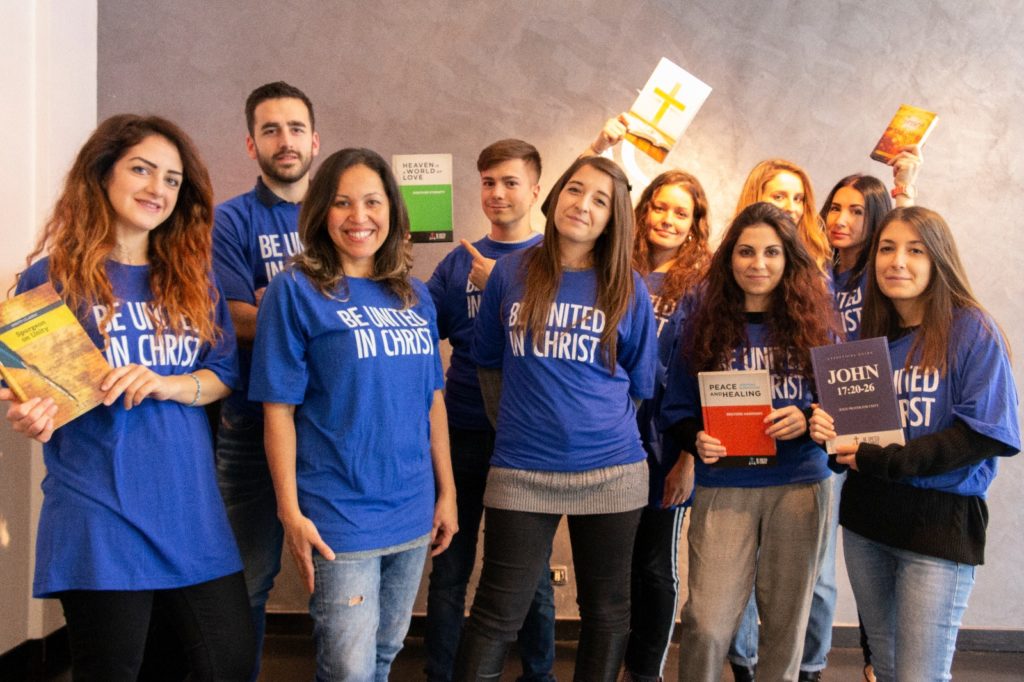 By God's grace, the Be United in Christ Outreach Ministry was able to sponsor a seminary-trained pastor to speak at a large non-Catholic church in Rome, Italy.
This evangelist shared the importance of walking in biblical Christian unity with our brothers and sisters in Christ and presented the church staff with our Premium Collection of books.
We believe these books will continue to educate and inspire the church's leadership to fulfill their mission to "impact this generation with a lifestyle that declares that Jesus Christ is Lord" by teaching them to cultivate a lifestyle rich in Christian unity.