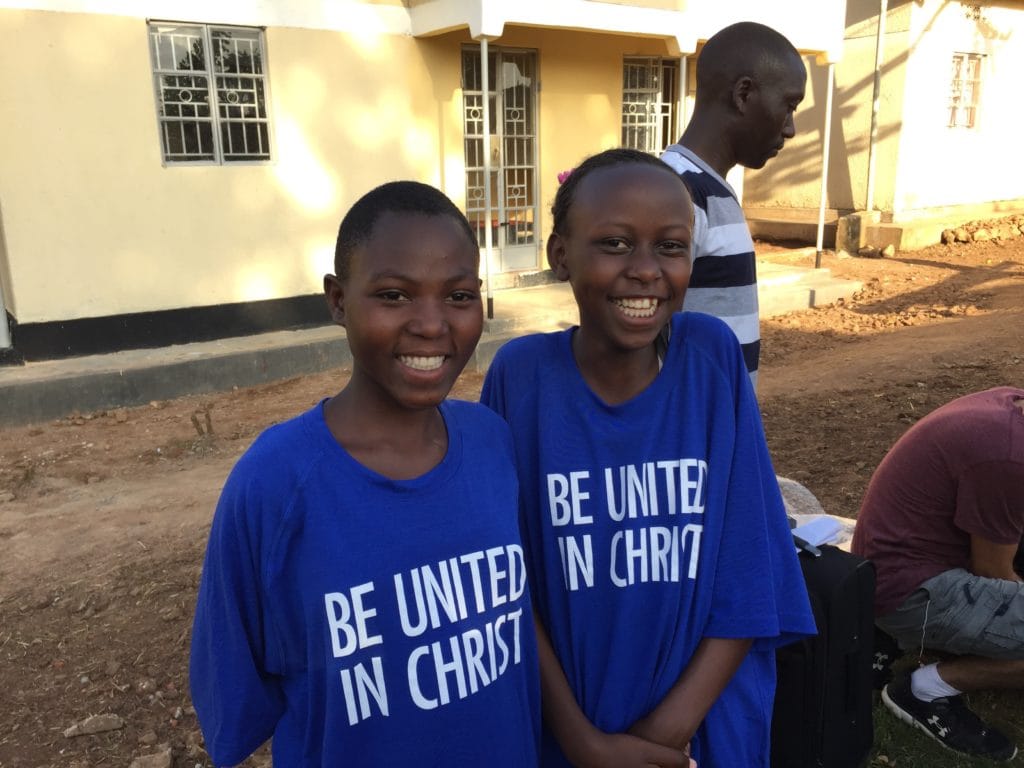 Two girls celebrate a safe place to call home. For many children throughout the nation of Uganda, there is no assurance of safety.
Abuse, neglect and abandonment run rampant, and those whose parents have become victims of the growing AIDS epidemic are often dropped off by relatives at local dumps or turned out into the streets to fend for themselves.
Not these two! They have been rescued and have the prospect of a healthy childhood and good future because of the genuine and visible love of Christians like you. When the followers of Jesus Christ unite together, we impact the world!
"Beware that you don't look down on any of these little ones. For I tell you that in heaven their angels are always in the presence of my heavenly Father." Matthew 18:10