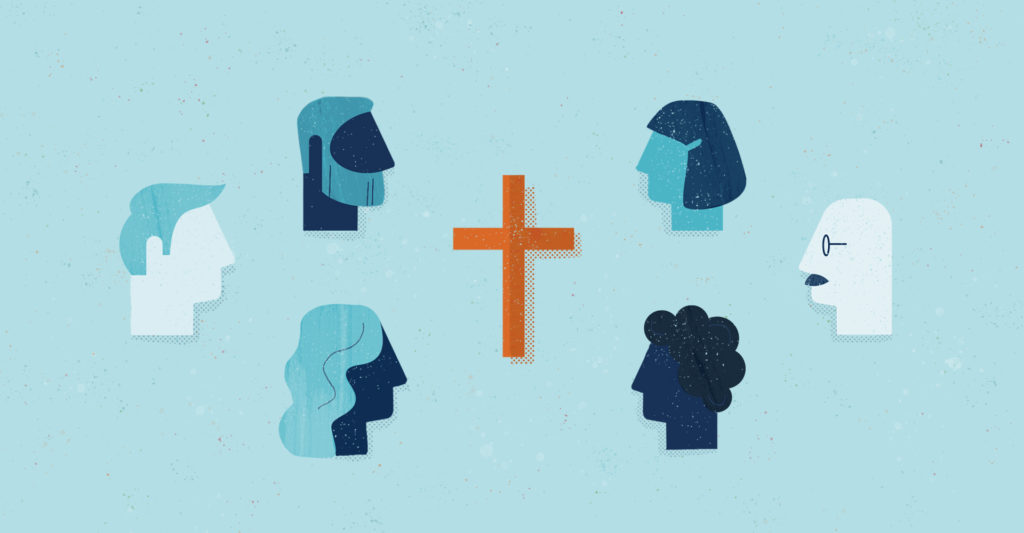 There is one body and one Spirit, just as you were called in one hope of your calling; one Lord, one faith, one baptism; one God and Father of all, who is above all, and through all, and in you all. (Ephesians 4:4–6 NKJV)
As we pray and strive for unity in the church, it helps to remember that the church is already one. There is now and will only ever be one body of Christ. There is only one Spirit and He fills the true church. There is only one hope of salvation: the forgiveness of our sins and everlasting life in Jesus Christ. He is the one Lord, and faith in His name is the only legitimate faith, which is why baptism into Christ is the only baptism that really counts. We either accept these truths or we don't. Either way, we don't get to decide how to become one. We are one, for the "one God and Father of all … is above all, and through all, and in you all."

In other words, the Lord does not need us to get creative in making unity happen. He asks us merely to be faithful. He calls us to faithfully preach the singular hope of the gospel. The apostle John writes, "that which we have seen and heard we declare to you, that you also may have fellowship with us; and truly our fellowship is with the Father and with His Son Jesus Christ" (1 John 1:3 NKJV). The apostles trusted in the unifying power of the gospel. When sinners turn from their sins, believe the gospel, and follow Jesus, they enter into fellowship with every other Christian in the world. The apostles knew that calling people to that one faith and baptizing them into that one person was the only way to honor the unity of the church.
The church throughout the world speaks all kinds of languages. This does not divide us. Christians come from various cultures, political views, and styles. Our skin tone differs. Our physical appearance differs. Our preferences for food, clothing, and music cover a wide range. None of this separates us because we are one body, joined by one Spirit, clinging to one hope in one Lord through one faith, expressed in one baptism because of the grace of our one Father, who loved and adopted each and every one of us into His family.
Do you believe the gospel? If so, do you talk about it with other people? Do you preach, teach, and counsel it? Do you apply the details of the gospel to the details of your life? If you hold true to "the faith which was once for all delivered to the saints" (Jude 1:3 NKJV), then you serve the unity of the church. If you honor Christ as your only Lord and call others to the same, then you serve the unity of the church. In pointing people to one hope in Christ, you point them to unity with other Christians. If you proclaim the one and only faith for the glory of the one and only God and Father, then you  uphold the oneness of God's people more than you realize. The gospel makes us one. Choosing to accept and live it out is a choice to reflect the oneness of God's people.