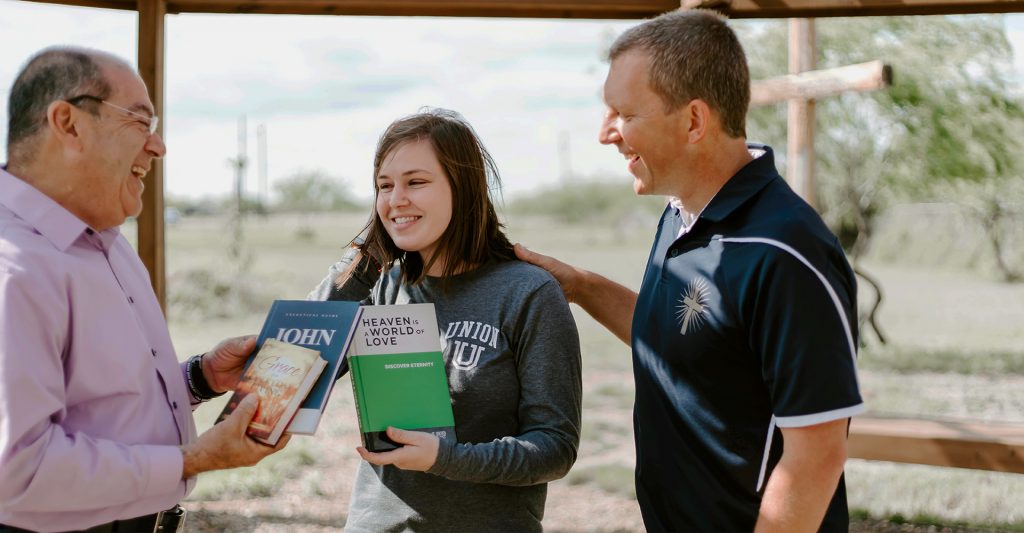 The Be United in Christ Outreach Ministry exists to teach and promote Christian unity. There are many ways to learn more about us, but one that often gets overlooked is our FAQ section. We've answered over 90 questions on a variety of topics. Here are just a couple:
What does it mean for me to be united with Christ?
Every born-again believer who is saved by grace through faith in Jesus Christ is incorporated into the body of Christ, the church. So, all Christians are united in Christ by definition because they are all united with Christ through salvation.
We are called to live out this unity by loving, serving, respecting, and forgiving one another. We are to view and treat other born-again believers in a manner that reflects the actual oneness our Savior has achieved for us. We share the same heart and mind as we serve the same Lord by striving together for the same gospel.
So being united in Christ means continually striving to live with other believers in a way that reflects the fact that Christ has made us all one in Him.
What resources does Be United in Christ offer?
A deep love and reverence for what the Bible teaches about Christian unity is the heartbeat of the Be United in Christ Outreach Ministry. We have created a library of 37 unique resources on the powerful topic of Christian unity. Our resources literally include thousands of Bible passages and wisdom from some of the greatest theologians, pastors, and preachers in church history.
The Be United in Christ Outreach Ministry has two categories of Bible-based resources: Basic Resources and our Premium Collection of books. Our website provides a comprehensive, Bible-based library of 37 life-transforming resources on the important subject of Christian unity.
Our 25 Basic Resources are free and include 14 book summaries, 9 exegetical guides, and 2 Bible passage collections. These resources are available for viewing on our website and downloading as an eBook or PDF, all at no cost.
Our Premium Collection includes 12 unique, insightful, life-transforming books that you cannot find anywhere else. Each one can be purchased as an audiobook, eBook, or a beautiful print book. Our Premium Collection will impact your soul and spirit and will change you and how you view and understand Christian unity forever.
You can explore the rest of the frequently asked questions about the Be United in Christ Outreach Ministry by clicking here!