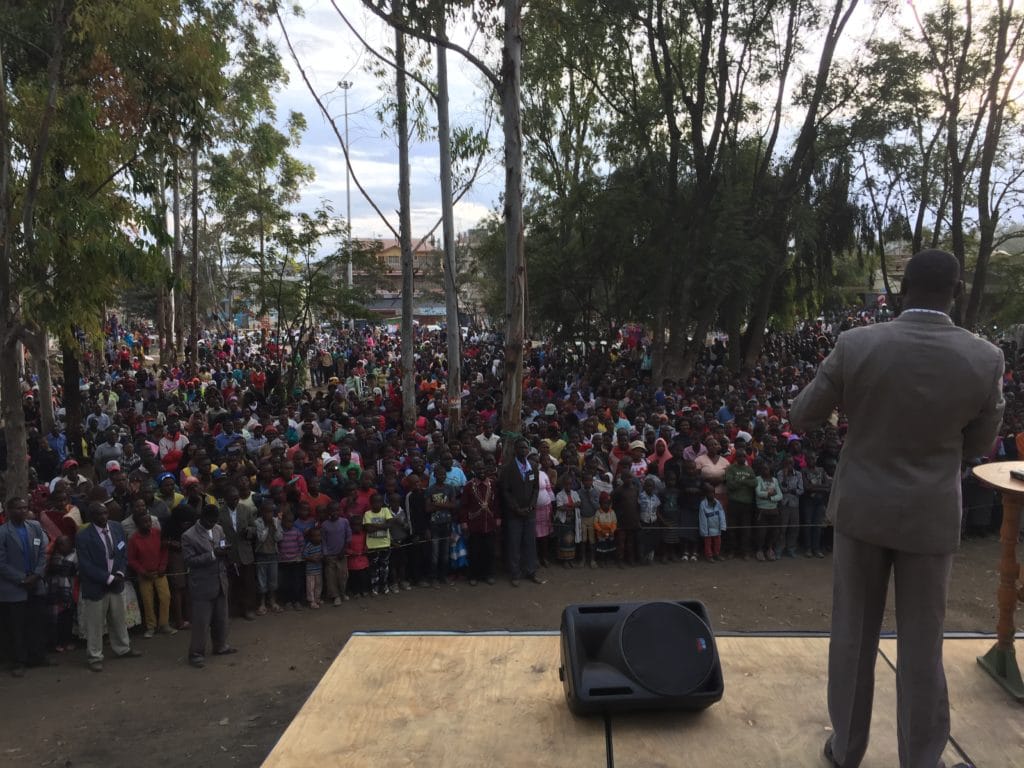 Over 40,000 people came out to take part in this outdoor gospel crusade in Narok, Kenya.
Narok was an area of heavy tribal warfare in 2009. Thousands were killed here.
Local pastors reached out to the Be United in Christ Outreach Ministry, requesting we come, minister the gospel, and help bring unity to the Christian churches. Thousands of first-time decisions for Christ were made at this event!
"You will receive power when the Holy Spirit comes upon you. And you will be my witnesses, telling people about me everywhere—in Jerusalem, throughout Judea, in Samaria, and to the ends of the earth." Acts 1:8