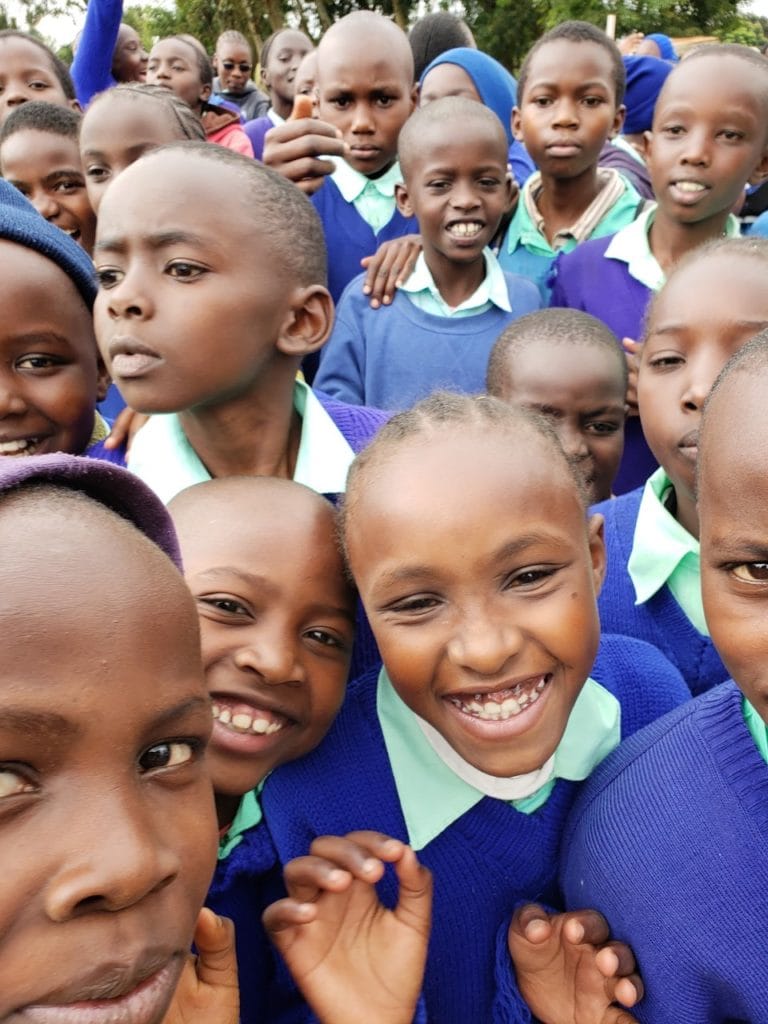 It is shocking to think that more than one million children do not attend school in Kenya. For those that do, many walk several miles each way to class and do not eat until they return home each evening.
Getting an education takes sacrifice, both personal and familial. This is why the Be United in Christ Outreach Ministry, by God's grace, makes such an effort to reach into other nations, to touch the hearts of children who have great needs and who face insurmountable odds.
These smiling students attend a school in Meru, Kenya, that we were honored to support through Bible teaching, special events, and the distribution of school supplies and soccer balls. Many of these students have only heard of Jesus Christ because a team of believers was willing to go where others won't go and share the gospel message.