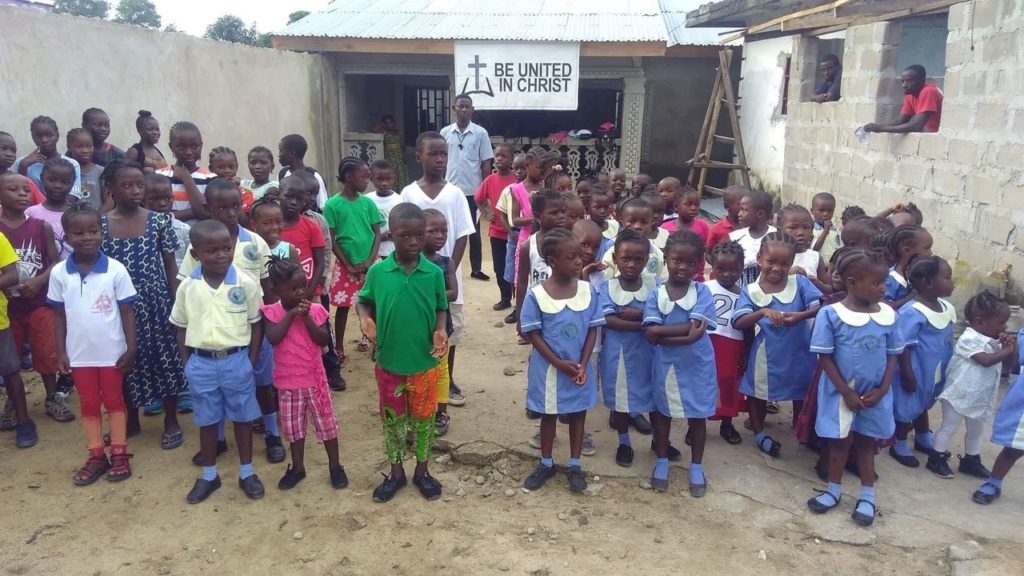 Here you see the first class of a new Christian school established in Paynesville, Liberia.
Liberia is Africa's first republic. The nation has undergone great unrest in the last twenty years, including a violent civil war, which left more than 250,000 dead, and a 3-year outbreak of the deadly Ebola virus, which killed approximately 11,000.
The Be United in Christ Outreach Ministry has collaborated with Christian leaders in Liberia to help with the construction of this school and the digging of a well upon school grounds to support the revitalization of the community and draw locals to the school (and church) grounds to hear the Word of the Lord.